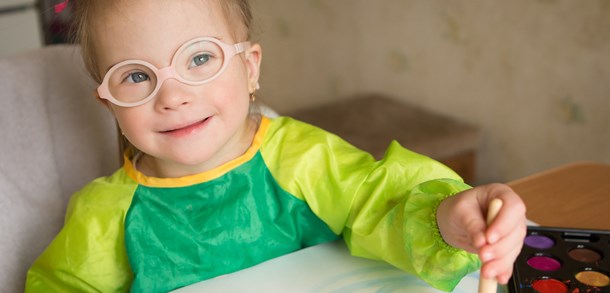 Short Breaks clubs help children and young people:
take part in activities away from their family
make friends
try new things.
It also gives families the chance to do things they may not usually do or just have time for themselves.
Activities include:
After-school, holiday and weekend clubs
Sports
Arts and crafts
Outdoor activities
Drama and music clubs
To take part, your child or young person must:
Registered with Short Breaks and be in receipt of their unique passport id number
All children and young people who are registered will be assessed before they attend any clubs and activities.
Costs
You will be expected to pay for:
general leisure activities
sports clubs
hobby-based activities
out of school activities
art and drama clubs
uniformed groups like Scouts
You will not have to pay for support your child receives to help them take part in activities.
All clubs will ask for a financial contribution. This may be in the form of an hourly or daily rate. This will depend on the activities the clubs are running. For example, trips to theme parks will cost more that club-based activities.
Updated offer coming soon
The current contracts for Short Breaks Community Clubs and Activities end on 31 March 2023.

Further details about locations, types of activities and how to take part will be published on this page, on our Facebook page and emailed to all registered families as soon as it is available.
You can find out more about the new providers in our news article.
Read our frequently asked questions (PDF, 189kb) for more details about the process and providers.
Get in touch with a provider (until 31 March 2023)
Contact any of these providers to arrange access to their club or activities.
Provider Name
Types of club
Full address of each club (If different)
Age range
Days run
Times run
Contact number
Contact email
Lead name at club for contact
Facebook link if applicable
Accuro
Activity clubs, Holiday schemes and youth groups
Uttlesford, Epping, Harlow and Loughton
08 - 19yrs
Various
Various
01279 870297
enquiries@accuro.org.uk
Lesley Harris,
Maria Flynn,
Rhiannon Blake, Lucy Hammond
Accuro (Care Services)
BOSP
Saturday and Holiday Clubs
Pioneer School, Ghyllgrove, Basildon, SS14 2LA
04 - 18yrs
Saturdays (Term time)
Mon-Fri (School Holidays)
10am - 3.30pm
01268 553117
enquiries@bosp.co.uk
Sarah Pearce (Services Manager)
www.facebook.com/BOSPCharity
Butterflies
Clubhouse sessions and day trips
7a Eldon Way, Hockley SS5 4AD
05-18yrs
Varies each term 
 Various
07884700124
stef@butterflieslub.co.uk
Stef Parry
https://www.facebook.com/butterfliesclubsEssex
Ceder Hall School-Splat Club
Holiday Club and Trips and Outings
Cedar Hall School Hart Road Thundersley Benfleet Essex SS7 3UQ
08 - 19yrs
8 days in summer school holidays
10am-3pm
07476 767291
shoy@cedarhall.essex.sch.uk
Mrs Sharon Hoy
N/A yet
Columbus School
Holiday, after school,youth and Saturday clubs
School Campus, Oliver Way, Chelmsford, Essex, CM1 4ZB
03 - 19yrs, 10-16yrs,16 - 19yrs, 06 - 16yrs
Various
Various
07531 846988
slambert@columbusschoolandcollege.org
Sarah Lambert
https://www.facebook.com/ColumbusSchoolandCollege
diddi dance
After School Club,
Weekly Online Session,
Specific (wheelchair) session, Seasonal
Copford Village Hall. Copford Village Hall. School Road, Copford, Colchester, Essex, CO6 1BX.
Up to age 15
Various
Various
07722 605 395
charlotte.foxley@diddidance.com
Charlotte Foxley
https://www.facebook.com/diddiColchester/
Edith Borthwick School
Happy Bananas 
Enterprise Dr, Braintree CM7 2YN
reception to leavers
1 week in August over summer holidays 
9.30am - 2.30pm
01376  529300
admin@edithborthwick.essex.sch.uk
Adam Brumby
N/A
Epping Forest District Council
Trampolining,
virtual session,
Community Sessions, Boxing, holiday clubs, horse riding, soccerability
Debden Park High school, IG10 2BQ
all ages
Various
Various
07552 073827
wfordham@eppingforestdc.gov.uk
Will Fordham
https://www.facebook.com/EppingForestDisabilityForum/
Glenwood School
Holiday Club
Glenwood School, Rushbottom Lane, Benfleet SS7 4LW
05 - 18yrs
22nd-30th July 2021
10am - 3pm
01268 792575
admin@glenwood.essex.sch.uk
Karen Cavalla
 
InterAct
Term time evening youth clubs, Community based activities, After School clubs, Online activity, All day holiday trips
Chelmsford, Colchester, Braintree, Clacton and a range of community based venues
10 - 18yrs
Various
Various
01245 608206
youngpeopleteam@interact.org.uk
 
https://www.facebook.com/InterActEssex/
Lambourne End Centre for Outdoor Learning
Fun days, outdoor activities
Lambourne End Centre, Manor Road, Lambourne End, Essex RM4 1NB
8 - 18yrs
Weekends or weekends during school holidays, exact dates advertised in advance
11am - 4pm
020 8500 3047 extension 221
carolan.casey@lambourne-end.org.uk
Carolan Casey
https://www.facebook.com/lambourneend
Little Havens
Online music therapy and other virtual events to Little Havens caseload
Daws Heath Road, Thundersley, SS7 2LH
0 - 19yrs
M,W,F music therapy, other events changeable days
N/A
01702 552200
lwallman@havenshospices.org.uk
Lindsay Wallman
N/A
Market Field School
Holiday and after school clubs - school students only
Market Field School, School Road, Elmstead Market, Colchester, Essex. CO7 7ET
04 - 16yrs
exact school holiday dates advertised closer to holidays. After School Club -
Tuesdays and Thursdays
Varies
01206 825195
admin@marketfield.essex.sch.uk
Gary Smith
N/A
Mercury Theatre
SEND Summer School, SEND Move and Groove, SEND Party nights
Mercury Theatre, Balkerne Gate, Colchester CO1 1PT
07 - 14yrs
Various
Various
01206 573948 ext 222
forest.morgan@mercurytheatre.co.uk
Forest Morgan
www.facebook.com/mercurytheatre
Mistley Kids Club
After School Club and Holiday Club
Mistley Village Hall, Furze Hill, Shrubland Road, Mistley, Essex, CO11 1HS
18yrs-19yrs
Monday-Friday
8am - 6pm,
2.30 - 6.30pm
07809 176252
claire.moss02@live.co.uk
Claire Moss
www.facebook.com/MistleyKidsClub
Mushroom Theatre Company
Holiday Club
29 Brook Rd Brook Rd Industrial Estate, Rayleigh SS6 7XJ
4 - 19yrs
Tuesdays & Thursdays
9.30am - 2.30pm
07985 422485
penni@equalpeople.org.uk
Penni Bubb
www.facebook.com/mtcmushroom
Phoenix Swimming Club
Activity Session Saturday Squad
Colchester Leisure World, Cowdray Avenue, Colchester, CO1 1YH
4 - 25yrs
 
4.30 -6.30pm
07881 370626
chair.phoenixswim@gmail.com
Theresa Higgings
https://www.facebook.com/ColchesterPhoenixASC/
Sam's Place
After School, Youth Clubs, weekend clubs and Holiday Clubs
Harlow Fields School, Tendring Road, Harlow, CM18 6RN
12 - 19yrs
8 - 12yrs 13 -19 yrs
Various
Various
07730 750375
deborah.jackson@harlow.gov.uk
Deborah Jackson
N/A
SHARE
After School Club, Saturday Club, Holiday Club,
16+ Club
The Fryth, Basildon, SS14 3PE
03 - 19yrs,
16 - 25yrs
Various
Various
01268 521691
admin@sharerespite.co.uk
Michelle Westenhofer
https://www.facebook.com/Sharerespitebasildonessex
Shorefields school
After School Club and Holiday Club
Shorefields school, 114 Holland Road, CO15 6HF
04-16yrs
3 days after school club for 4 weeks per term, 3-4 days for easter, 5-7 days for summer club
3 - 4.15pm, 9am - 3pm
01255 424412
leahs@shorefields.essex.sch.uk
Leah Smith
 
SNAP
Afterschool Club and Holiday Club
The SNAP Centre, Pastoral Way, Warley, Brentwood Essex CM14 5WF
0 - 25yrs
Term-time Monday - Thursday,
Holidays Monday -Friday
Various
01277 211300
info@snapcharity.org
Pam Kinsella
https://www.facebook.com/SnapCharity/
Southview School
After School Club and Holiday Club
Southview School, Conrad Road, Witham, Essex, CM8 2TA
03 - 19yrs
2, Dependent on school holidays, different amount of days depending on time of year.
After School - 6pm
Holiday club - 3pm
 
julie@southview.essex.sch.uk
Lisa Ranfield
 
Sport for Confidence
Activity clubs, Young Person 19+ self-funded and online activity (one hour session)
Riverside Leisure Centre, Victoria Road, Chelmsford, Essex, CM1 1FG
Witham Leisure Centre, Spinks Lane, Witham, CM8 1EP
6-11yrs and 11-16yrs
Thursday and Fridays
4 - 5pm
07394564942
megan@sportforconfidence.com
Megan Potts (Occupational Therapist)
https://m.facebook.com/sportforconf
The Ark Centre
Holiday and weekend clubs and Virtual Sessions
36 Main Road, Harwich, CO12 3LU
02 - 17yrs
Tuesday school holidays only, Saturdays
9.30am - 2.30pm
01255 502063
enquiries@thearkcentregroup
Roz Birch
https://www.facebook.com/profile.php?id=100057435612431
Trailnet CIC
Inclusive Cycling
Thorndon Country Park, Brentwood CM13 3RZ
04-24yrs
Saturday
11am to 1pm
01277 218497
office@trailnet.org.uk
Geoff Fletcher
https://www.facebook.com/trailnet.cic
Join a Short Breaks club
You'll need to register your child before they can take part in activities