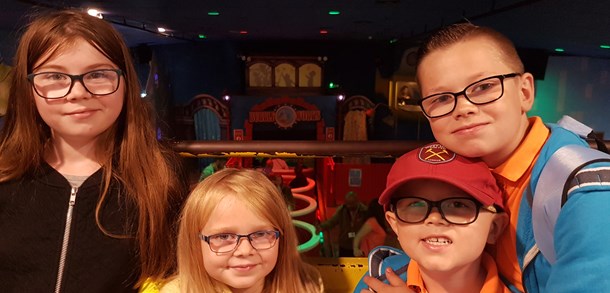 Short Breaks gives families the chance to take a break from their normal routines and enjoy doing fun things together.
They also give children and young people the chance to do fun and different activities. This can help build their confidence and independence.
Does my child qualify?
Short Breaks are for children and young people who:
are aged between 0 and 18, or 19 to 25 and have a personal budget
have a diagnosis of special educational needs and/or a disability
live within the administrative boundaries of Essex County Council (excluding Southend and Thurrock).
What's on offer?
How we define a disability
The Equality Act says a disability is a physical or mental impairment which has a substantial and long-term adverse effect on your ability to carry out normal day-to-day activities. This includes:
sensory impairments
learning disabilities
communication difficulties
physical impairment
chronic or life-limiting conditions
complex healthcare needs
Other support is available for children and young people who do not have a disability but need support from Children's Services due to abuse or trauma.
Will my child's complex needs stop them from having a Short Break?
We do our best to make sure your child's needs are met. Our Short Breaks  carers have been trained by specialist nurses so they can carry out many of the additional health care tasks your child may need.
Occupational therapists make sure our caravans are suitable for all children and young people. They can supply additional equipment such as hoists and commodes.
Does it cost anything to use Short Breaks?
You will need to pay for all leisure activities. You will also be asked for a parental contribution to attend Short Breaks activities and clubs.
You will not have to pay for additional support to help your child take part.
You will not have to pay for care that's been assessed and referred from the Children with Disabilities Social Care Team.
You will not have to pay for Light Touch Care.
Short Breaks brochure
We publish a Short Breaks brochure (PDF, 20MB) every year that contains extra information about Short Breaks services.  
Apply for Short Breaks
You must register with us to qualify for Short Breaks
 "Thank you for making my family happy." - Parent